With the improvement of coal mining mechanization, the explosion-proof vibration motor in mines not only puts forward high requirements for the performance of the motor, but also puts forward higher requirements for the quality and reliability of the vibration motor. The excessive temperature rise of the motor restricts the explosion-proof vibration. It is an important factor in the development of the motor, so controlling the temperature rise of the flameproof vibration motor has become an urgent problem to be solved.
Compared with ordinary vibration motors, explosion-proof vibration motors have extremely important particularities. Let's analyze them one by one:
1. The explosion-proof vibration motor shall not be disassembled at will; during disassembly and maintenance, the explosion-proof surface of the parts cannot be used as the fulcrum of the crowbar, and it is not allowed to knock or hit the explosion-proof surface.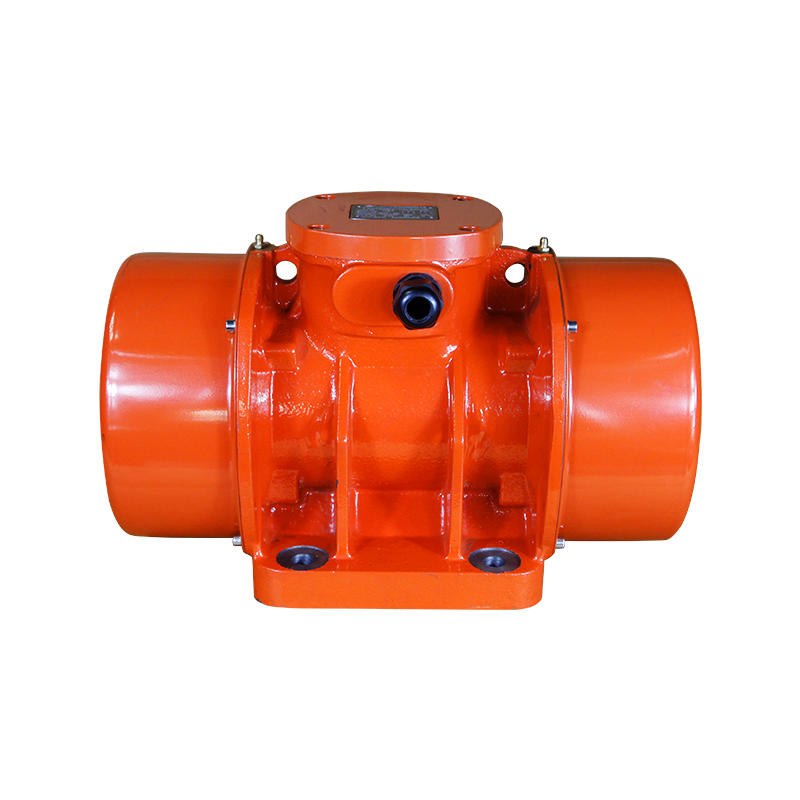 2. When disassembling the motor, first remove the hood and fan, then use the casing wrench to remove the bolts of the end cover and bearing cover, and then hit the shaft extension with a log or copper rod in the axial direction to separate the end cover and the machine base. , and finally remove the rotor. When the parts are removed, the explosion-proof surface should be put up and covered with a rubber or cloth gasket, and the fastening bolts, spring washers, etc. should not be lost.
3. When dipping paint and assembling, the insulating paint or dirt attached to the explosion-proof surface should be cleaned. Do not scratch with hard objects such as iron sheets, but you can use oilstone to grind uneven places. To prevent the explosion-proof surface from rusting, apply engine oil or 204-1 replacement type anti-rust oil to the explosion-proof surface.
4. If the explosion-proof surface is damaged, lead-tin solder HISnPb58-2 must be used, the flux is 30% hydrochloric acid (for steel parts) or tin-zinc solder containing 58~60% tin, the flux is ammonium chloride 30%, chlorine Zinc 70%, add water 100~150% mixed solution (for iron castings) for welding repair, the combination of solder and parts should be firm, and the raised parts should be smoothed to achieve the specified finish.