The entire screening process of the vibrating motor is to screen and classify the materials, and then divide the materials of different specifications into screens and screens. The screening efficiency is high, the relative processing capacity must meet the requirements, and the material must also reach the conveying effect. When a vibrating screen is used for sieving materials, due to various reasons, materials smaller than the mesh cannot pass through the vibrating screen smoothly, only a small part of the fine material can be discharged through the mesh, and the other is smaller.
   In order to improve the screening efficiency of the vibrating motor, for those small materials and materials that are difficult to screen, the circular vibrating screen can adjust the rotation direction of the vibrator (reverse rotation of the material) to extend the contact time. vibration. Using this material on the surface of the screen is conducive to penetration, but the processing capacity will be relatively reduced; the linear vibrating screen can appropriately reduce the downward angle of the vibrating screen or increase the vibration angle, slow down the running speed of the material, and increase the screening rate. The material and the large particle material can increase the downward angle of the vibrating screen or reduce the inclination angle of the vibration, thereby increasing the speed of the material flowing forward to increase the output. If the production requirements of the linear vibrating screen are very high, and the screening efficiency, processing capacity, etc., should be considered to increase the width and length of the vibrating screen surface.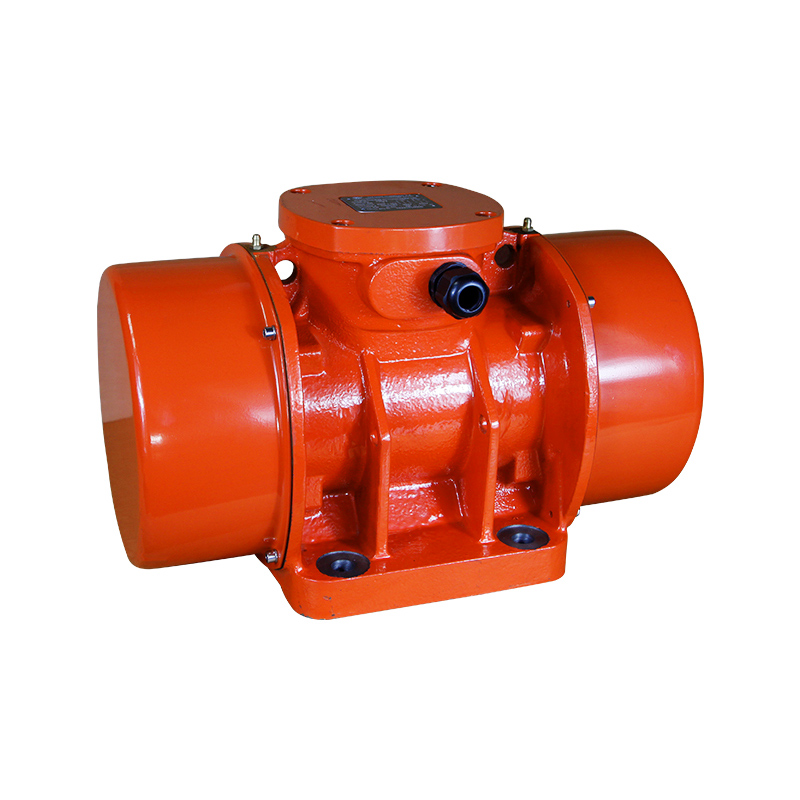 For the vibration motor sub-equipment, the effective shielding area, shielding structure, vibration shielding structure, vibration frequency and amplitude are also the main factors affecting the efficiency of vibration shielding. Due to the size and humidity (water content) of the material, the distribution of granular materials and the fluidity of the material are also the main reasons that directly affect the permeability of the vibrating screen. Smooth materials with good relative fluidity, low water content, regular particle shapes and no edges are easier to pass.
   The ignition source of the vibration motor: a large number of electronic instruments are used in the production process. It is inevitable that there will be various friction sparks, mechanical wear sparks, static sparks, high temperature, etc., especially when instrument or electrical failure occurs. Objectively speaking, many industrial sites are eligible for explosions. When the mixed concentration of explosive substances and oxygen is within the explosion limit, if there is an explosion source, an explosion will occur. Therefore, it is necessary to take explosion-proof measures. Explosive substances: Many flammable substances are produced in many production sites. About two-thirds of coal mines contain explosive substances. In the chemical industry, approximately 80% of production plants contain explosive substances.
https://www.cnguangling.com/