The high-frequency vibration motor relies on the frequency modulation power supply to modulate the motor frequency to high-speed rotation and drive the eccentric to make a circular motion, thereby generating vibration, and transmitting the vibration to the end cover and even the casing through the raceway. The vibrator has a long service life and high efficiency. Large amplitude, strong excitation force, no loss of vibration, compact structure, convenient use, few wearing parts, easy maintenance, and can be widely used in concrete ramming workers and other occasions that require vibration sources.
High-frequency vibrators are mainly used to precast concrete precast components of railways, highways, highways, bridges, and engineering constructions. The frequency of its vibration is more than three times higher than that of ordinary vibrators, and the appearance of the components after vibrating is smooth, bubbles, and hollows. Significant reduction can save costs, speed up the progress of the project, and improve the quality of the project.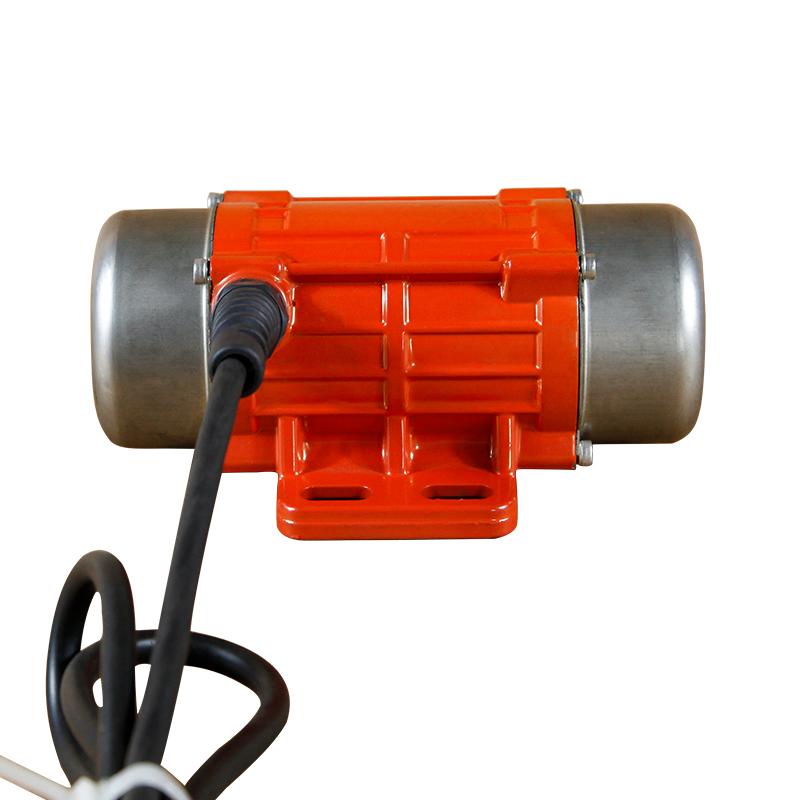 The vibration motor uses a high-speed rotating motor to drive the eccentric blocks at both ends to generate centrifugal distance and centrifugal force, and generate vibration to obtain exciting force and impact force. In this way, it is fixed on the template to produce high-frequency resonance. The power supply and high speed are from the high-frequency inverter cabinet. Provided, the industrial power input is inverted into a DC module output through the AC module in the movement, AC resistors, capacitors and many electrical components, and changed to the required frequency and voltage.
High-frequency vibration motor is a universal source of vibration for various vibration machinery such as vibrating screening machine, vibrating feeder, vibrating shaker and vibrating ore drawing machine. With its excellent performance, it is widely used in coal, metallurgy, mining, electric power, and food. , Chemical, foundry, cement, port and other industries.
 Working principle: The vibration motor is an excitation source that combines a power source and a vibration source. A set of adjustable eccentric blocks are installed at both ends of the rotor shaft. The centrifugal force generated by the high-speed rotation of the shaft and the eccentric block is used to obtain the excitation force.
Main features:
   1. Large vibration force, light weight, small size and low noise.
  2. Strong resistance type vibration, non-resonant, with stable amplitude.
  3. The vibration frequency can be adjusted, and the frequency and amplitude can be selected arbitrarily.
   4. It is less affected by voltage and power fluctuations.
  5. Multi-machine combination can be self-synchronized to fulfill different process requirements.
  6. ​​Simple maintenance, only the bearing needs to be repaired regularly.