In the world of construction, ensuring the strength and durability of concrete structures is paramount. The
External Concrete Vibrator
is an indispensable tool that professionals rely on to eliminate air voids, enhance compaction, and optimize the quality of concrete. This versatile machine plays a pivotal role in achieving well-compacted and void-free concrete, resulting in safer, more reliable construction. In this comprehensive guide, we'll explore the External Concrete Vibrator's crucial role in modern construction and why it's a must-have tool for any concrete project.
The External Concrete Vibrator is a specialized device designed to facilitate the compaction of concrete by imparting vibrations externally. This ensures that the concrete mixture becomes uniformly compacted and free of air bubbles, which can compromise structural integrity and longevity. It's an essential tool for various construction applications, from building foundations and bridges to roads and high-rises.
Uniform Compaction: The External Concrete Vibrator excels at achieving uniform compaction throughout the concrete mix. It efficiently eliminates air bubbles and pockets, ensuring the concrete is densely packed and devoid of weak points.
Enhanced Strength: Well-compacted concrete is stronger and less prone to cracking or deterioration over time. The External Concrete Vibrator plays a pivotal role in enhancing the structural integrity of concrete structures.
Improved Durability: By eliminating air voids and ensuring thorough compaction, this tool significantly improves the long-term durability of concrete. This reduction in maintenance and repair costs is a welcome benefit.
Efficient Workability: The use of an External Concrete Vibrator enhances the workability of concrete, making it easier to place and shape. This results in a smoother and more aesthetically pleasing finish.
Versatile Applications: External Concrete Vibrators come in various sizes and configurations, making them suitable for a wide range of concrete projects, from small-scale residential jobs to large-scale industrial construction.
Consistent Quality: Achieving consistent concrete quality is crucial in construction. The External Concrete Vibrator ensures that every batch of concrete meets desired specifications, reducing the risk of structural issues.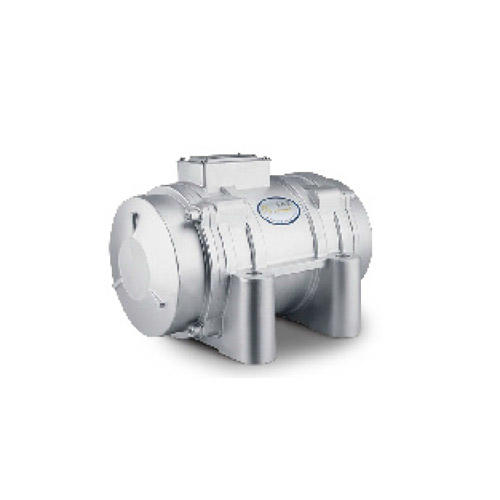 Time Efficiency: The efficient compaction process facilitated by this tool can lead to faster project completion, saving both time and labor costs.
Safety: Well-compacted concrete is safer to work with, as it reduces the likelihood of structural failures or accidents on the construction site.
Let's explore how the External Concrete Vibrator is used in various construction scenarios:
Foundation Construction: When pouring concrete for building foundations, ensuring uniform compaction is essential for the stability and longevity of the structure. The External Concrete Vibrator is used to vibrate the formwork or molds, removing air voids and ensuring a solid foundation.
Bridge Construction: Bridges demand concrete that can withstand heavy loads and environmental factors. The External Concrete Vibrator is employed to vibrate large sections of concrete, ensuring it's dense and free of imperfections in bridge piers and abutments.
Road and Pavement Construction: In road and pavement construction, a smooth and durable surface is crucial. The External Concrete Vibrator helps create high-quality concrete that can withstand the rigors of heavy traffic and weather conditions.
High-Rise Buildings: Tall structures require meticulous compaction to meet safety and structural standards. External Concrete Vibrators are used to vibrate concrete during high-rise construction to ensure strength and durability.
Residential Construction: Whether it's a driveway, patio, or basement floor, residential concrete projects benefit from the use of the External Concrete Vibrator. It helps create a polished finish that enhances the appearance and durability of these surfaces.
Selecting the appropriate External Concrete Vibrator for your project is crucial. Consider factors such as the size and type of concrete mix, the depth of the pour, and the construction site's accessibility. Matching the vibrator's specifications to your project's requirements is essential for optimal results.