The
External Concrete Vibrator
emerges as a powerful ally in the realm of construction, revolutionizing the way concrete is compacted to achieve maximum strength and durability. This versatile vibrating tool is designed to be applied externally to freshly poured concrete, ensuring complete compaction and the removal of trapped air. In this description, we delve into the exceptional features of the External Concrete Vibrator, from its working principle to its impact on concrete quality, showcasing how it empowers construction professionals to create resilient and flawless concrete structures.
The External Concrete Vibrator represents a pinnacle of innovative construction technology, leveraging high-frequency vibrations to ensure comprehensive concrete compaction. By applying external vibrations to the concrete, this vibrating tool eliminates the risk of air voids and promotes a cohesive and sturdy structure.
The External Concrete Vibrator operates on the principle of external vibration. Construction workers apply the vibrator to the surface of freshly poured concrete, and the vibrations travel through the mixture, dislodging any trapped air. As a result, the concrete is compacted uniformly, creating a solid and dense structure that enhances its strength and durability.
Concrete compaction is a critical aspect of construction, impacting the quality and longevity of concrete structures. The External Concrete Vibrator ensures a thorough and even compaction process, removing air pockets and imperfections that could weaken the concrete over time. This comprehensive compaction results in superior concrete strength and reduced susceptibility to cracks and degradation.
The External Concrete Vibrator finds its place in various construction applications, from foundations to walls, slabs, and columns. Its versatility allows construction professionals to achieve impeccable concrete compaction across different elements of a structure, ensuring consistent quality throughout the project.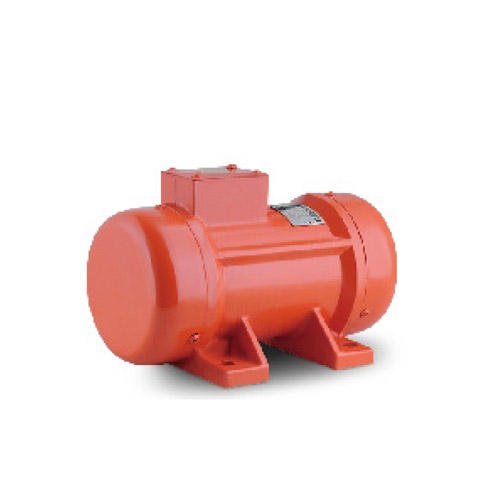 Time efficiency is a prized asset in construction, and the External Concrete Vibrator delivers on this front. Its rapid and powerful vibrations expedite the compaction process, reducing the need for manual tamping and smoothing. By streamlining the construction process, this vibrating tool saves valuable time and labor costs, optimizing project schedules.
Beyond structural integrity, the External Concrete Vibrator contributes to an enhanced surface finish. By eliminating air voids and surface imperfections, it creates a smooth and visually appealing concrete surface. This attention to detail enhances the aesthetics of the finished structure, adding a touch of finesse to architectural and decorative elements.
The External Concrete Vibrator plays a pivotal role in promoting the long-term durability of concrete structures. Its thorough compaction process ensures a solid and uniform composition, minimizing the risk of future cracks and deterioration. By building resilient structures, construction professionals can provide clients with structures that stand the test of time.
The External Concrete Vibrator is engineered for operator comfort and safety. Its ergonomic design and lightweight construction reduce operator fatigue during extended use. Moreover, safety features such as vibration isolation and thermal protection enhance the safety of construction workers during operation.
Constructed with durability and reliability in mind, the External Concrete Vibrator is built to withstand the demands of construction environments. Its robust design and high-quality materials ensure consistent performance throughout extended use, making it a dependable tool on any job site.
The External Concrete Vibrator stands as a testament to the power of precise concrete compaction in creating strong, durable, and aesthetically pleasing structures. Its external vibrations and thorough compaction process ensure that no air voids or imperfections compromise the quality of concrete. Embrace the excellence of concrete compaction with the External Concrete Vibrator and witness the transformation of your construction projects into symbols of engineering prowess. From foundational elements to intricate architectural features, let this vibrating tool be your key to unlocking the full potential of concrete, and experience the power of precise compaction in every pour.