The
Internal Concrete Vibrator
is a powerful tool that unlocks the secret to achieving high-quality concrete structures with enhanced strength and durability. This innovative vibrating device is specifically designed to eliminate air voids and ensure optimal concrete compaction during the pouring process. In this description, we delve into the exceptional features of the Internal Concrete Vibrator, from its working principle to its impact on concrete strength, showcasing how it revolutionizes construction practices and sets new standards for concrete compaction.
The Internal Concrete Vibrator represents a pioneering technology in the realm of concrete compaction. Its ability to eliminate trapped air and evenly distribute concrete ensures a dense and homogenous mixture, leading to increased concrete strength and reducing the risk of structural defects over time.
The Internal Concrete Vibrator operates on the principle of high-frequency vibration. The vibrator is immersed directly into the freshly poured concrete, and its rapid vibrations dislodge any trapped air bubbles. As a result, the concrete settles evenly and compactly, creating a solid and uniform structure with enhanced mechanical properties.
Proper concrete compaction is paramount to achieving optimal strength and durability in concrete structures. The Internal Concrete Vibrator ensures that the concrete's mixture is free of voids and air pockets, resulting in a denser and more robust material. This enhanced compaction significantly improves concrete's compressive strength and resistance to cracking, enhancing the overall longevity of the structure.
The Internal Concrete Vibrator offers versatility in construction projects, catering to various applications and concrete mix designs. From small-scale residential projects to large-scale infrastructure developments, this vibrating tool adapts to the specific needs of each project, ensuring consistent and reliable concrete compaction.
Efficiency is a key aspect of successful construction projects, and the Internal Concrete Vibrator plays a vital role in expediting concrete placement. Its rapid vibration process quickly compacts the concrete, reducing the time required for manual tamping and leveling. This efficient compaction process saves valuable time and labor costs, expediting project timelines.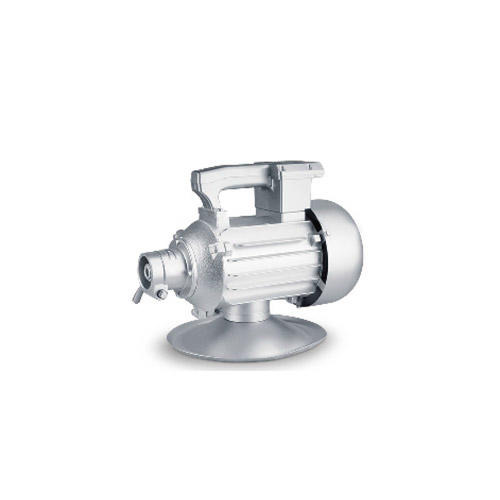 In addition to enhancing concrete strength, the Internal Concrete Vibrator contributes to a smoother and more aesthetically pleasing finish. The removal of air voids and surface imperfections ensures a more consistent and visually appealing concrete surface, further elevating the quality of the finished structure.
The Internal Concrete Vibrator is a crucial tool in promoting the structural integrity of concrete elements. By ensuring uniform compaction, it eliminates potential weak spots and voids that could compromise the structural stability of the construction. This tool becomes an indispensable asset in achieving safe and reliable concrete structures.
The Internal Concrete Vibrator is designed with operator comfort and safety in mind. Its ergonomic handle and lightweight construction reduce operator fatigue during prolonged use. Additionally, safety features such as thermal protection and vibration isolation minimize the risk of injuries and ensure safe operation on the job site.
Constructed with durable materials and precision engineering, the Internal Concrete Vibrator demonstrates longevity and reliability in demanding construction environments. Its robust design and efficient performance make it a dependable tool for concrete compaction, ensuring consistent results throughout the entirety of the project.
The Internal Concrete Vibrator stands as a testament to the power of effective concrete compaction in constructing strong, durable, and visually pleasing structures. By embracing this innovative technology, construction professionals can elevate the quality and integrity of their concrete projects, setting new standards for efficiency and longevity. Embrace the art of concrete compaction with the Internal Concrete Vibrator, and witness the transformation of your construction endeavors into symbols of engineering excellence. From foundational elements to intricate architectural features, let this vibrating tool be your key to unlocking the full potential of concrete, and experience the power of precision compaction in every pour.