The
Industrial Vibration Motor
is a powerful and versatile device that revolutionizes various industries by providing controlled and efficient vibration capabilities. This high-performance motor is designed to meet the demands of industrial applications, offering a reliable solution for tasks such as material handling, sieving, compacting, and conveying. With its robust construction, precise control, and exceptional durability, the Industrial Vibration Motor maximizes productivity and enhances operational efficiency in diverse industrial settings.
One of the key features of the Industrial Vibration Motor is its exceptional power output. The motor is engineered to deliver a high level of vibration force, enabling it to handle heavy-duty tasks with ease. This power allows the motor to effectively move and manipulate materials, ensuring efficient and consistent processing. Whether it's sorting and separating materials, compacting aggregates, or facilitating product flow, the Industrial Vibration Motor offers the strength and reliability needed to accomplish challenging industrial operations.
Precision control is another standout feature of the Industrial Vibration Motor. It is designed with adjustable settings that allow users to fine-tune the vibration intensity and frequency according to specific requirements. This level of control enables precise handling of different materials and ensures optimal performance in various applications. By customizing the vibration parameters, operators can achieve the desired results with accuracy, enhancing efficiency and reducing waste.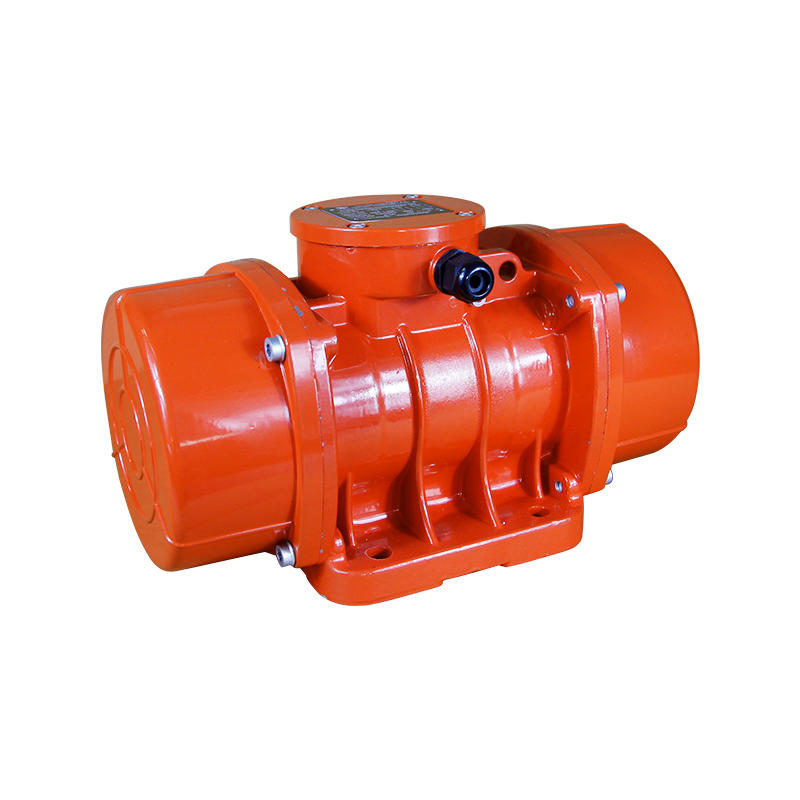 Durability and reliability are vital in industrial environments, and the Industrial Vibration Motor excels in both aspects. The motor is constructed with high-quality materials, ensuring its ability to withstand harsh operating conditions, heavy loads, and continuous use. It is designed to resist vibrations, shocks, and impacts, maintaining its performance even in demanding industrial settings. This durability ensures prolonged operation and minimizes downtime, resulting in enhanced productivity and cost-effectiveness.
Safety is a top priority when working with industrial machinery, and the Industrial Vibration Motor is equipped with essential safety features. It is designed to meet strict industry standards, ensuring compliance with safety regulations. The motor is equipped with protection mechanisms to prevent overheating, overloading, and electrical faults, safeguarding both the equipment and the operators. Additionally, the motor is designed with noise reduction features, minimizing sound levels and creating a safer and more comfortable working environment.
Versatility is a key advantage of the Industrial Vibration Motor. It can be integrated into various industrial systems, machinery, and equipment to enhance their functionality. Whether it's in manufacturing plants, construction sites, mining operations, or agricultural facilities, the motor can be applied to a wide range of processes. Its adaptability allows for seamless integration and compatibility with existing industrial setups, making it a versatile solution for diverse industries.
Maintenance and operational efficiency are crucial considerations in industrial environments. The Industrial Vibration Motor is designed to facilitate easy installation, operation, and maintenance. It features a user-friendly interface that allows operators to quickly set and adjust parameters. Additionally, the motor's robust design and self-lubricating bearings minimize the need for frequent maintenance, reducing downtime and optimizing productivity.
The Industrial Vibration Motor is a powerful and reliable device that enhances efficiency and productivity in various industrial applications. With its exceptional power, precision control, durability, and safety features, the motor provides a reliable and versatile solution for material handling, sieving, compacting, and conveying tasks. Embrace the power of the Industrial Vibration Motor and experience enhanced operational efficiency and productivity in your industrial processes.