Whether it is to vibrate a sieve, trough or table or to drive machinery used for transporting, screening, sizing or compacting, an external electric vibration motor is a very useful power source. They are also known as vibro motors and vibration generators, they create a centrifugal force which sets the equipment it is attached to into vibration. Depending on the size of the machine and the amount of material being conveyed the vibration amplitude & frequency can be adjusted to suit.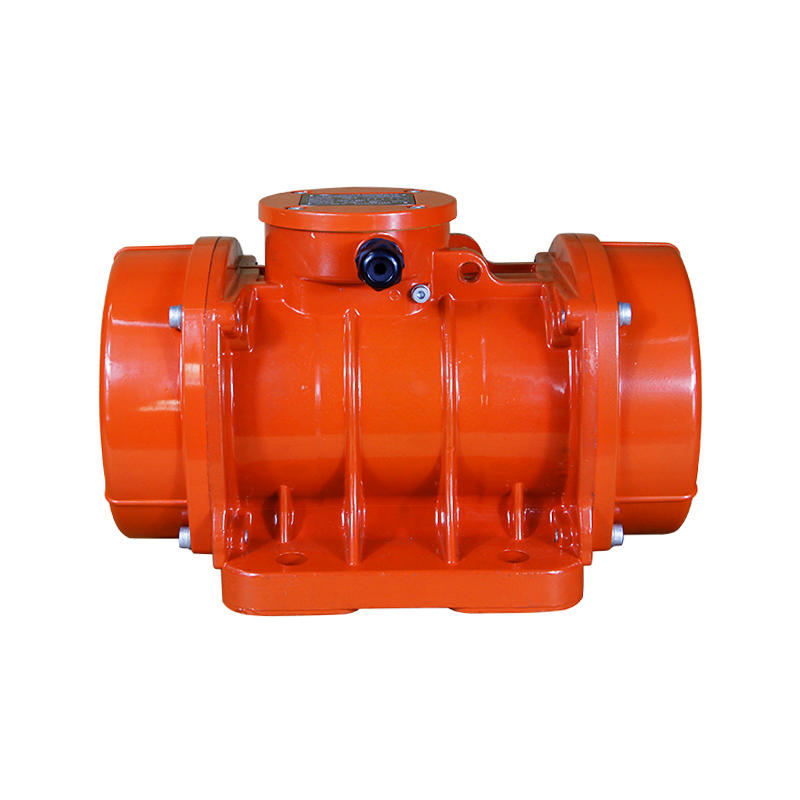 With an overall efficiency rating of up to 16.5 kW these high performance motors are ideal for use on the larger hoppers of tip trucks allowing an efficient flow of materials. They have a centrifugal force of 105 to 500kg and come in 2 poles, 4 pole and 6 pole designs and can be ordered single or three phase.
The revolving weights create centrifugal forces in periodically changing directions, generating circular vibration. Alternatively two counter-rotating vibrators fitted on the same machine will provide a linear force and evoke elliptic movement.
Eliminate bridging, arching, rat-holing or clogging of dry bulk storage bins and hoppers. Provide consistent compaction on casting forms and concrete applications. The cradle mount design allows a single unit to be easily swapped between locations reducing cost and downtime.